Submitted by Emilio Castellanos on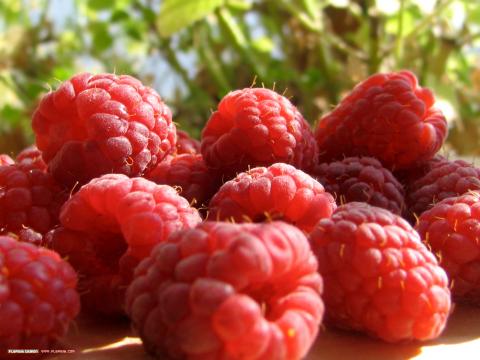 Description
This is one of our favorite tarts - tart meaning not too sweet. And that is where the lavender honey comes in, in case you want it a little sweeter. Such a refreshing treat. Enjoy!
Ingredients
1 1⁄4 c
all-purpose flour
7 T
unsalted butter (cold, cut into 1/2-inch cubes)
4 oz
cream cheese (softened)
Instructions
Make crust:
Pulse together flour, sugar, salt, butter and egg in a food processor just until mixture resembles coarse crumbs. Put tart pan on a baking sheet and press dough evenly onto bottom and up side of tart pan with your fingertips. Chill shell, covered, on baking sheet until firm, about 30 minutes.
Put oven rack in middle position and preheat oven to 350°F. Line shell with a buttered sheet of heavy-duty foil (buttered side down) and fill shell one third of the way up with pie weights.
Bake (on sheet) until edge is pale golden, 20 to 25 minutes. Carefully remove pie weights and foil, then bake until edge and bottom are golden, about 20 minutes more. Cool completely in pan on a rack.
Make filling:
Beat cream cheese in a bowl with a handheld electric mixer at high speed until smooth, then add crème frache and 1 1/2 tablespoons honey and beat until combined well. Spread filling evenly in shell, then top with raspberries. Heat remaining 2 tablespoons honey in a very small saucepan over moderately low heat, stirring constantly, until liquefied, then drizzle over raspberries. Serve with additional melted honey on the side.
Cooks' Notes:
Tart shell can be made 1 day ahead and cooled completely, uncovered, then kept (in pan), wrapped in plastic wrap, at cool room temperature.
Filling can be made 1 day ahead and chilled, covered. Bring to cool room temperature before assembling tart, 1 hour.
Notes
Special equipment: a 9-inch fluted round tart pan (1 inch deep) with a removable bottom; heavy-duty foil; pie weights or raw rice
Tags
Recipe type
Cuisine

Export to: