Submitted by food_0444 on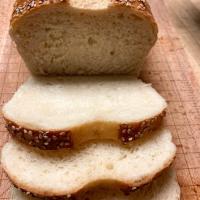 This is an adaptation from variation 2 from Peter Reinhart's - The Bread Baker's Apprentice. I sometimes bake this bread to have at home instead of buying box bread. I use un-hulled sesame seeds for garnish over the egg wash.
This is a super easy recipe and very forgiving in the margin of dough consistency. Use a kitchen scale and a Kitchenaid.
Tags