Submitted by food_0444 on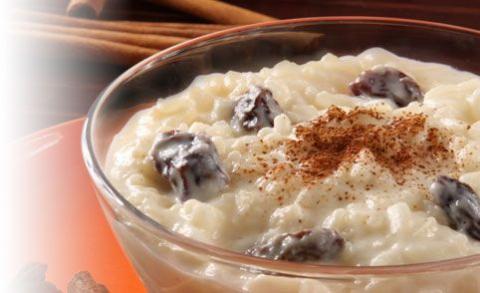 This arroz con leche is an adaptation of my grandmother's who added the rind of a lime to provide a bit of acidity against the sugar and milk.
Ingredients
1 Cup of Rice
4 Cups of Milk
1 Cinnamon Stick
1/2 Tablespoon Vanilla Extract
1 Cup of Sugar
2 Tablespoons of rasins
1 Rind of Lime
Directions
Soak the rice in cold water 15 minutes and rinse, or wash well until water runs clear. Add rice and 2 cups of milk to a 2 quart sauce pan, add cinnamon, lemon. Cover and bring to a boil. Lower the heat to low and cook for 8 to 10 minutes. After the rice cooks add the rest of the milk, the vanilla and sugar and stir. As soon as it thickens, remove from heat and pour over a serving bowl. Decorate with raisins and a dash of cinnamon powder.