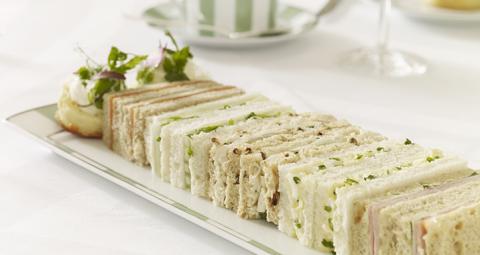 Description
Delicious and easy mini finger snack sandwiches for road trips or picnics. Old family recipe (circa 1930's).
Ingredients
1 cn
Jalapeño Peppers ((to taste) - chopped)
1⁄4 c
American Cheese (Bar - grated)
1 cn
Roasted Red Peppers (chopped)
Instructions
Mix cream, mustard, red peppers, salt, jalapeños in a bowl.
Cut the edges of the bread and spread the mixture on half of the slices of bread. Put the grated cheese on top and cover the sandwiches. Cut as desired.
Original instructions call to spread the mixture on all of the bread, cut in 2 or 4 pieces, arrange on a serving platter and sprinkle with grated cheese.
Notes
I've used grated Mexican cheese blend for this recipe and it was delicious. I will try sliced American cheese next as I am not sure American Cheese comes in a bar/block.
Tags
Recipe type
Cuisine

Export to: