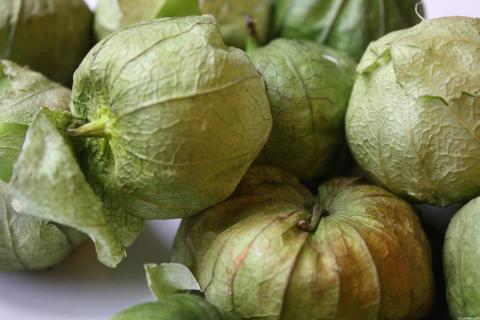 Description
This sauce made with tomatillos, the small green tomatoes that come in a husk, is a classic Mexican sauce used for many dishes including Lengua en Salsa Verde, Carne en Su Jugo, Carnitas Tacos, Huevos Divorciados and many others.
Instructions
Roast the tomatoes and the chiles.
In a molcajete (or in a blender) grind the garlic, serrano peppers, salt; add the chopped tomatoes and the onion until they incorporate well with the rest of the ingredients.
Pour in a saucer and sprinkle finely chopped cilantro.
Notes
For red sauce substitute green tomatoes with red tomatoes.
Tags
Recipe type
Cuisine

Export to: