Submitted by food_0444 on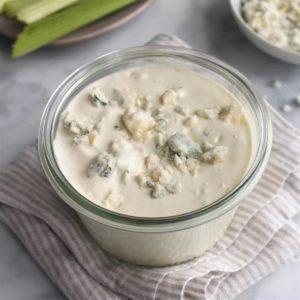 Cool, creamy, tangy, and full of chunky blue cheese crumbles.
Ingredients
1/3 cup buttermilk
5 ounces blue cheese, crumbled (reserve some for adding after)
1/3 cup sour cream
1/4 cup mayonnaise
4 tsp white wine vinegar
1/2 tsp granulated white sugar
1/4 tsp garlic powder
1/8 tsp freshly ground black pepper
dash of salt
Directions
Combine all ingredients.
Let set in fridge for at least 4 hours.
Menu Categories
Regional Cuisine
Tags