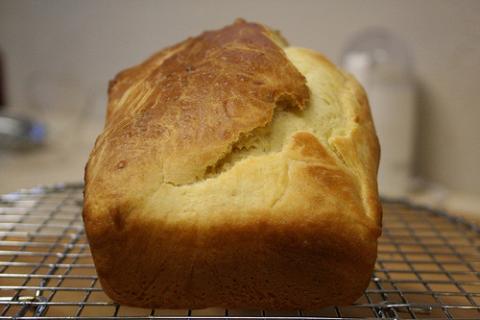 Description
Traditional Brioche Recipe - the one from the tart who made Julia cry
Ingredients
1⁄3 c
Milk (Warm - hand warmed - perfect temp for yeast)
5
Eggs (1 egg first, then 4 (3/4 cup of eggs))
6 oz
Butter (1 bar and a half)
Instructions
Mix yeast, 1 egg, milk, and 1 cup of flour mix a little, then cover with the second cup of flour. Let stand for about 40 min until flour on top has cracked. Then add sugar, pinch of salt on top of everything (never add salt onto the yeast). Add 4 eggs, another cup of flour, ad the other 1/2 as needed.
Mix with hook 15min while you add the butter. listen for slapping sound as it gets ready.
Transfer to lightly oiled bowl put in a warm place and let it double in volume. Let the air out y twisting gently. Then refrigerate until ready to use.
Place in bread mold and bake for 30 - 40 min until the crust is nice and brown, a little loose but not liquidy (do not overdo).
Recipe type

Export to: