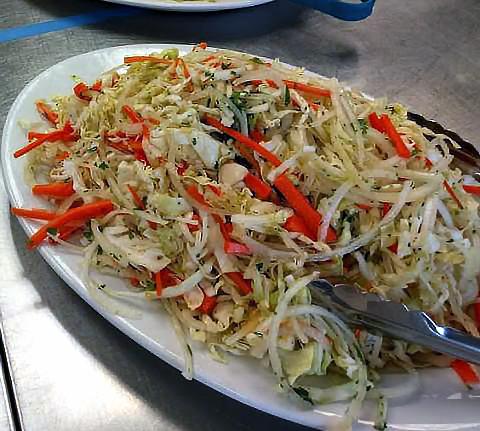 Delicious and refreshing vegetable salad to have on its own or to go with any dish.
Ingredients
1 medium onion - 1/2 in. julienne thinly sliced
1 carrot - 2 in. julienne
1/2 white cabbage - julienne
Mint - chopped
Cilantro - chopped
Dressing
1/3 cup lime juice
1/3 cup brown sugar
1/4 Fish sauce
Directions
Mix salad ingredients. Mix dressing ingredients. Combine and serve immediately.
Menu Categories
Regional Cuisine
Tags