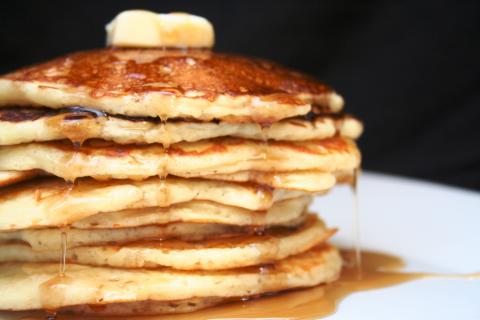 This is a simple and easy recipe, easy cleanup and serves about 3 hungry people.
Ingredients
1 1/2 cups flour
3 1/2 tsp baking powder
1 tsp salt
1 tbsp sugar
1 1/4 cups milk
1 egg
3 tbsp butter (melted)
Cinnamon and/or syrup to your liking
Recipe
Directions
Mix all ingredients in one bowl, transfer to a pouring cup (makes a little more than 2 cups of liquid). Cook over mid-high nonstick skillet with a little canola oil spray. Keep warm in plate covered with foil. Serve with strawberries and maple syrup.
Menu Categories
Regional Cuisine
Tags
Additional Information
Links